Home
Talk

12
1,730pages on
this wiki
The Doctor is In
at
Whoniverse Fanon
Explore the wiki by clicking one of the pictures below.
What is Whoniverse Fanon?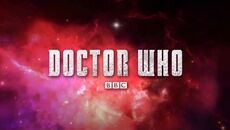 When it started in 1963, Doctor Who had started it's great journey through history. It continues to reinvent the idea of Science Fiction. This ever-expanding universe has brought us an age of heroes and villains to match any in literature, one adventure at a time. Some of those expansions including the worlds of
Torchwood
and
The Sarah Jane Adventures
Now it's your turn to contribute to the Doctor Who Universe, through the Whoniverse Fanon. The Whoniverse fanon and fan fiction wiki, where you—yes, you!—can write and post all of your Whoniverse stories. Presented on a wiki that anyone can edit, this site brings out the true imagination of its writers and allows everyone to fulfill their writing dreams.
Dive on into Whoniverse Fanon and its tens of thousands of stories by learning all
about
the site today!
Fanon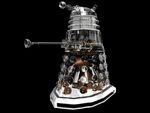 Fanon
is the lifeblood of this wiki. These are fan ideas for all sorts of new
Whoniverse
stories that are posted on wiki pages, and ones that generally aren't written as fan fiction novels or short stories. That's what this wiki was founded as: a repository of fan creativity. There are that make the Doctor Who Universe a whole lot bigger, one fan idea at a time. If you're reading this, odds are you have some ideas too.
Fan Fiction
Fan fiction
, is
Whoniverse
fiction written by fans for fans. The stories take place in the legendary Doctor Who Universe, but none of it is official canon. Fan fiction is done for fun and can sometimes be a community effort. Entire websites and organizations devoted to fan fiction exist, making it a social exercise shared by thousands if not millions of fans of both the
Whoniverse
and other franchises and genres.
Featured Fiction - March 2014
The Dragon of St. Romain by Pinguinus
"In all my time here on the WF, never have I encountered a story as invigorating as this wonderful piece of literature! It brings together elements of History and the Whoniverse in an amazing way, and in the process, truly dramatizing the characters as you read. This article truly deserves this recognition. I urge you to read it for yourself, and the rest of
Doctor Who: The Next Doctor
!"